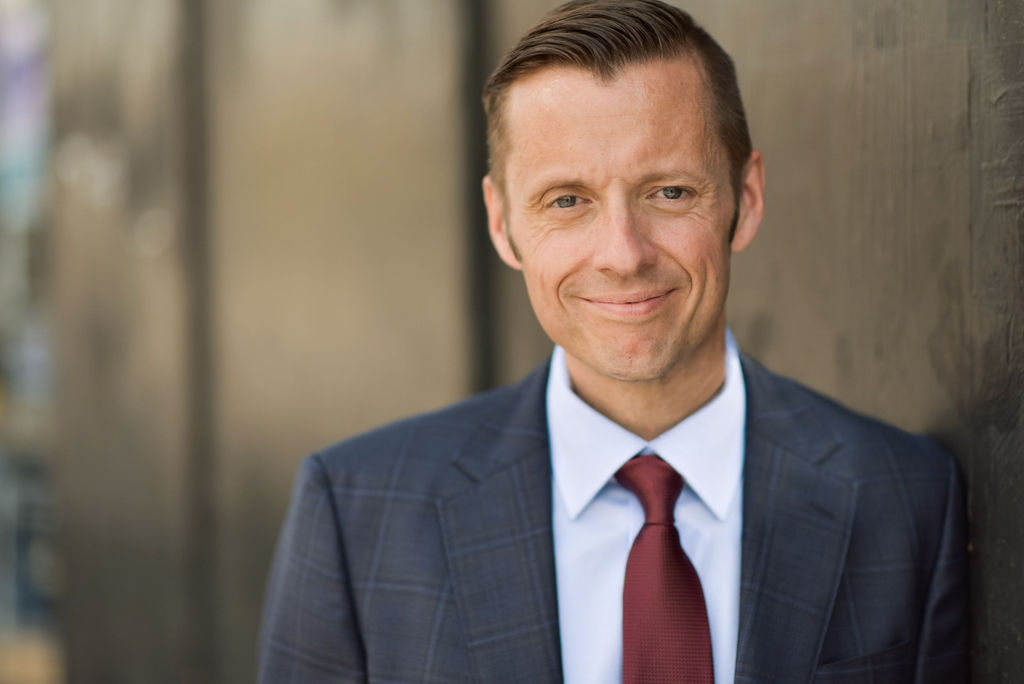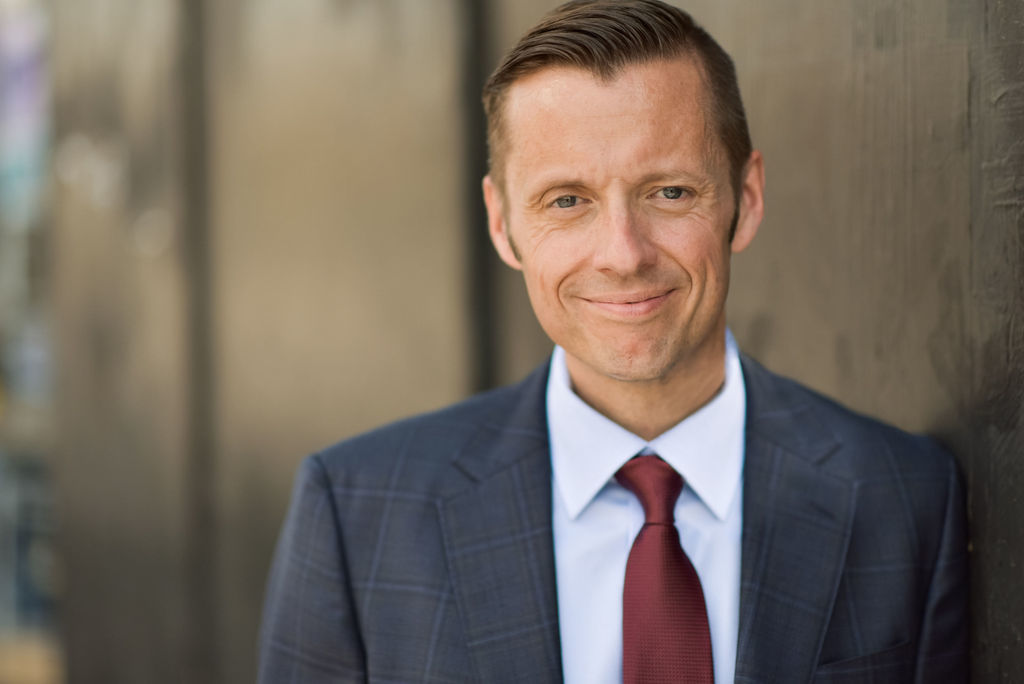 Matthew K. Barringer, Founder
Matthew was born and raised in Denver, Colorado.  Matthew attended Denver South High School before attending and playing soccer at Penn State and University of Colorado Denver  After a short stint playing semi-pro, it was time to start a new chapter in Matthew's life.  As such, Matthew attended the Oklahoma City University School of Law, graduating in 2003.  After graduation, Matthew clerked for Judge Gerald Rafferty at the Arapahoe County District Court.  After completion of his clerkship, Matthew worked in private practice.  
In 2007, Matthew founded the Barringer Law Firm with a vision of providing individualized superior service to his clients.  Matthew has represented thousands of clients in immigration, criminal and civil matters. Mr. Barringer is passionate about defending his clients' rights. Mr. Barringer believes that everyone, documented or not, is entitled to a day in Court and must have a competent and effective attorney.
Juris Doctor, Oklahoma City University School of Law, 2003
Bachelor of Arts in Psychology, University of Colorado at Denver, 1999
Admitted Colorado 2004
The Colorado Supreme Court
Colorado Court of Appeals
Federal District Court, Tenth Circuit
Executive Office of Immigration Review
Colorado Bankruptcy Court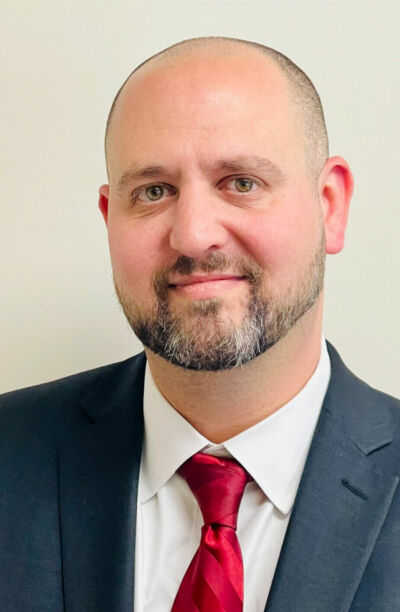 Zachary Reibstein, Attorney
A second-generation criminal defense attorney, Zachary Reibstein grew up in and around New York City. After working as a legal assistant post-college he accepted a full scholarship to pursue his J.D. in San Diego, California. Upon graduating in the top 10% of his law school class he returned to New York City and became a prosecutor with the Queens County District Attorney's Office.
As a prosecutor in America's largest city, Zachary handled thousands of cases ranging from minor misdemeanors to violent felonies. In addition to extensive trial-work he worked closely with NYPD detectives investigating major cases: responding to crime scenes, drafting search warrants, supervising line-ups and obtaining suspect confessions. His caseload included countless assaults, robberies and burglaries; as well as drug, economic and sex crimes. In one prominent case he successfully prosecuted the theft of religious objects worth half a million dollars.
Zachary initially entered private practice in 2009 after spending three years as a prosecutor. Specializing in criminal defense and civil litigation, he achieved numerous dismissals and not guilty verdicts for clients facing criminal charges, acted as special counsel to NYPD officers accused of misconduct, and recovered millions of dollars for clients injured due to negligence. In one representative case a jury found his client not guilty of possessing an unregistered handgun despite it being found in a car owned solely by the client while the client was alone inside it.
After six years in private practice Zachary joined the Special Operations, Narcotics & Gangs bureau of the Nassau County District Attorney's Office. As a member of an elite bureau tasked with curbing an opioid epidemic, he successfully prosecuted violent crimes and narcotics conspiracies including "Operation Bundle-Up": a multi-jurisdictional investigation that resulted in over 40 arrests and convictions – the largest drug network takedown in Long Island history.
Seeking a higher quality of life for his family, Zachary relocated to Colorado in early 2018; quickly gaining experience as a prosecutor in Denver and Broomfield counties, as well as with defense firms handling criminal cases through the state. Zachary takes his job as a defense attorney seriously and is laser-focused on holding prosecutors to their burdens of proof. If mistakes were made by law enforcement, he will find them and use them to his client's advantage. Having grown up around the field of criminal justice, Zachary can investigate and assess a case better than anyone. As a former actor with extensive public speaking experience, his closing arguments at trial are particularly effective.
If you or a loved one have been charged with an offense, be it a minor violation or a complicated felony, Zachary will advise you thoroughly, fight for your rights aggressively, and provide you with the best representation possible.
Juris Doctor, Thomas Jefferson School of Law, 2006; Magna Cum Laude
Bachelor of Arts in History, University of New York at New Paltz, 2002
Colorado State Bar
New York State Bar
United States District Court, District of Colorado Federal Bar
United States District Court, Eastern District of New York Federal Bar
Top 100 Trial Attorneys: The National Trial Lawyers
Top 40 Under 40: The American Society of Legal Advocates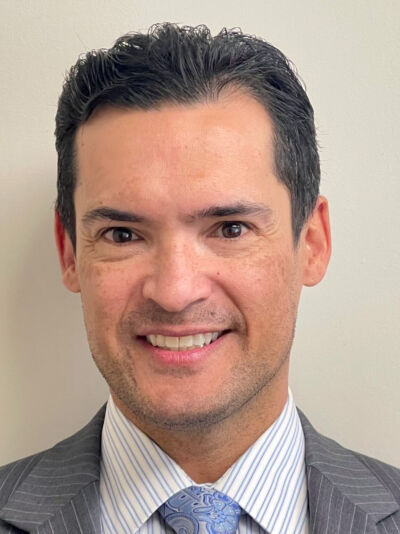 Joshua Menez, Associate Attorney
 Joshua Menez is an Associate Attorney with over 16 years of experience. Originally from Kansas City, Missouri, Joshua practiced law there for several years prior to moving to Colorado. In Kansas City, Joshua had the opportunity to work on a wide array of cases in different areas of the law. He initially worked at a personal injury firm gaining invaluable experience handling civil matters ranging from automobile accidents to complex products liability cases involving several defendants. In 2007, realizing that he wanted to practice criminal defense, Joshua joined the Public Defender's Office accumulating an enormous amount of litigation and trial experience. During his tenure with the Public Defender's Office, Joshua had the pleasure of serving the indigent as well obtaining significant experience with trying cases by being a part of 37 trials. Over the course of almost eight years at the Public Defender's Office, Joshua represented thousands of individuals with charges ranging from DWI (DUI) to murder in the first degree delivering excellent outcomes for his clients.
            At the beginning of 2015, Joshua decided to take on a new challenge by opening his own law firm in downtown Kansas City, Missouri where he continued practicing criminal law as well as representing individuals involved in landlord / tenant issues, business startup, and intellectual property matters. Most recently, Joshua gained invaluable experience working at a construction defect firm and practicing various property related insurance matters while continuing to develop his litigation skills.  Joshua is a focused and determined individual who brings a unique set of litigation skills to the handling of your case, and he will leverage those skills in order to reach the best possible outcome in your case.
            Joshua loves the mountains and likes almost anything outdoors. He likes to trail run, yoga, climbing, skiing, and paddle boarding, just to name a few of his activities.
Juris Doctor, University of Miami School of Law, 2004; Moot Court, Research Assistant, Intellectual Property Law Society
Bachelor of Arts in Biology, University of Kansas, 1999; Golden Key National Honor Society, Biology Honors Program
Colorado State Bar
Missouri State Bar
United States District Court, District of Colorado Federal Bar
United States District Court, Western District of Missouri Federal Bar
United States Patent and Trademark Office – Registered Patent Attorney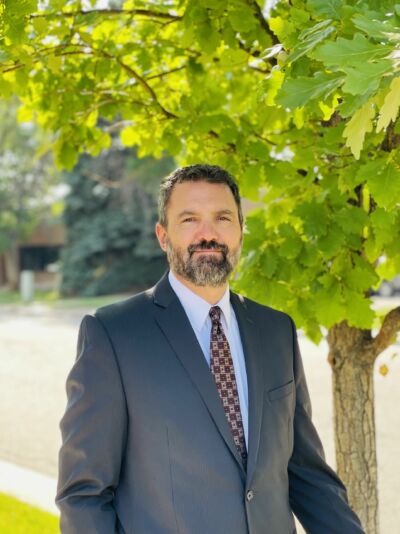 Shawn Hillewaert, Attorney
After working at a large Colorado law firm, Shawn Hillewaert joined the team at Barringer Law Firm so he could focus on, and provide high level service to, all his clients. Shawn began his legal career after experiencing the trials and tribulations in his own divorce and subsequent custody matter. His own experiences in the family courts inspired him to study law and fight for justice for his clients. Since being admitted to the Colorado State Bar, Shawn has assisted his clients with criminal, personal injury, and family law matters, with his client's best interests always at the forefront of his mind.
Prior to beginning his work in the courtroom, Shawn was an underground miner, and that experience has led to Shawn becoming a strong advocate for Colorado's hard-working residents. In his spare time, Shawn will likely be found riding his motorcycle with his brothers and sisters as part of an international organization dedicated to helping abused children, or coaching novices how to safely ride a motorcycle.
Juris Doctor, University of Wyoming College of Law
Bachelor of Science in Economics, University of Utah
Bachelor of Arts in Spanish, University of Utah
Colorado State Bar
Federal District Court, Tenth Circuit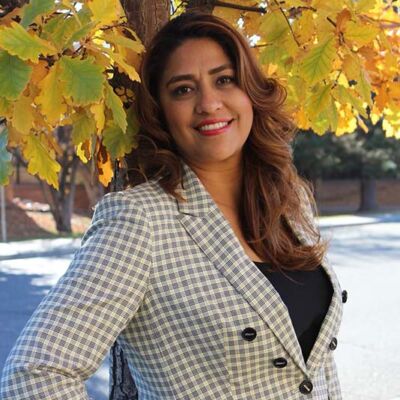 Aida Montanez
Office Manager/Sr. Paralegal
Born in Durango Mexico but moved to the United States as a teenager. Graduated with a bachelor's degree in Political Science from The University of Colorado-Denver. Immigration law is her passion. Aida has been working as an immigration paralegal for approximately 15 years. Loves helping people and gets excited when clients get legal status in the United States. Aida enjoys hiking, shopping, loves traveling and walking her two dogs, Kalhia and Socrates.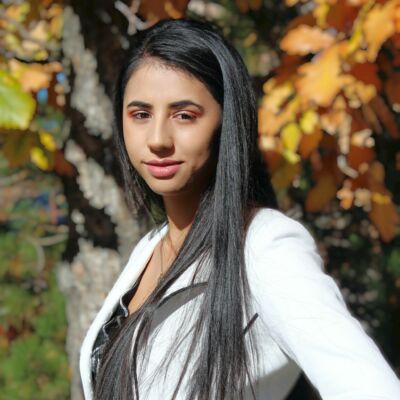 Kassandra Madrigal
EOIR Paralegal
Personal experiences are what brought Kassandra to work at Barringer Law Firm. Kassandra was born in Michoacan, Mexico. Determined to help others to succeed and find a more stable and secured lifestyle, Kassandra took on the role as an EOIR paralegal to begin her journey to help clients in Removal Proceedings and obtain a form of relief in the United States.
Kassandra enjoys spending time with her husband and her 2 daughters as well as watching Crime TV shows and listening to music.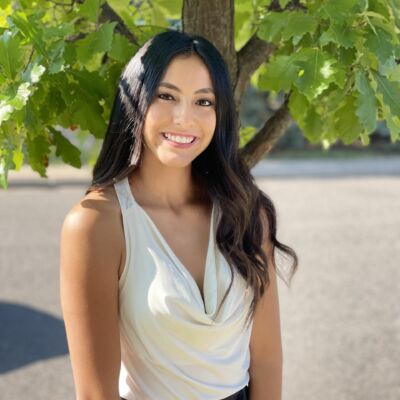 Karen Garcia Perez
EOIR Legal Assistant
Karen was born in Guanajuato, Mexico then soon moved to Colorado as a child. She attended the Community College of Denver where she earned her Associates degree in Political Science and was a member on her college dance team. Over the past year, Karen has volunteered at various citizen workshops around the Denver metro area to help those seeking legal status. Firsthand experiencing the hardships, the undocumented community faces is what brought Karen to Barringer Law Firm. She feels extremely fortunate to be working in the field that is so close to her heart and help others navigate their status in the country they call home.
Karen has also been dancing for the past six years. In her free time, she enjoys taking dance classes, paddle boarding and going to the park with her dog, Ollie.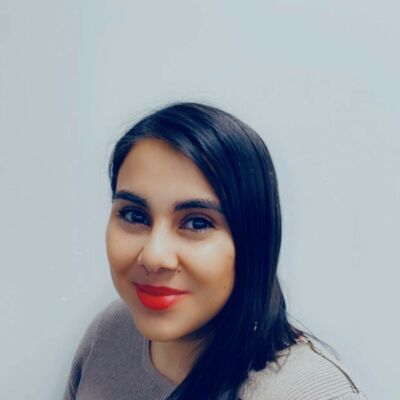 Jessica Viviana Pineda
EOIR Legal Assistant
Jessica was born in Anaheim, California, and is finishing her master's degree in political science at the University of Colorado Denver. Having been a CLLARO Fellowship Cohort for Colorado State Capitol, she wishes to continue her legal career. Jessica took a position as EOIR's Legal Assistant to get more knowledge in immigration. She likes to listen to music, read and go to the gym.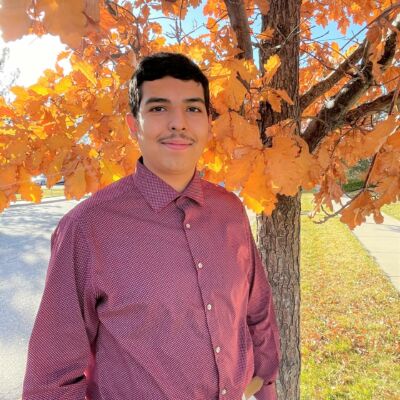 Azael Longoria
USCIS Legal Assistant
Azael was born in Aurora, Colorado. He graduated from the University of Northern Colorado with a bachelor's degree in History and a minor in legal studies. Azael took the role as USCIS Legal Assistant to help people reach their American dream and obtain a better future inside the US.
When Azael is not working hard on your case, he enjoys watching soccer, playing chess, and playing his guitar.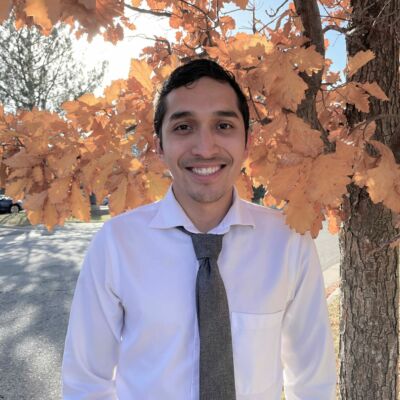 Leonardo Hernandez Flores
USCIS Legal Assistant
Leonardo was born in Guerrero, Mexico, and he moved to the Denver metropolitan area at the age of four. He graduated from Colorado College with a Bachelor of Arts in Sociology. Leonardo is passionate about serving others. While in college he volunteered with The Southern Poverty Law Center's Southeast Immigrant Freedom Initiative (SIFI). SIFI works to provide free legal representation to detained immigrants seeking release from detention centers in the deep south of the U.S. Before working at Barringer Law Firm, Leonardo was previously the main point of contact for colleagues regarding support for undocumented students in his role as the Interim Dreamer Coordinator at a non-profit organization. Immigration is something that is very dear to his heart, and he wants to make sure very client understands and feels confident about their immigration process.
Leonardo enjoys spending time with his family, friends, and his dog, Luna.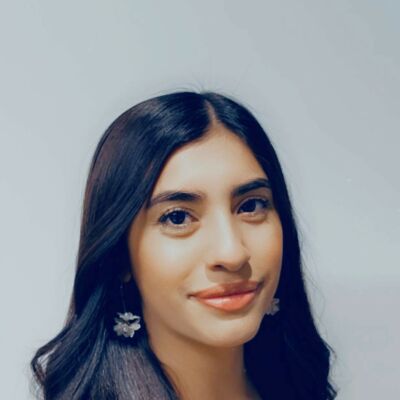 Ericka Rodriguez
USCIS Legal Assistant
Ericka Rodriguez was born and raised in Denver, Colorado. Growing up in a diverse community she was able to meet people from all walks of life. Aside from being part of a big family that has had its share of challenges from being immigrants, she understands everyone has their own story to tell, so she strives to help everyone. Because of that, it has helped sculpt her into the person she is today; one who fights for the people and gives them a sense of security for becoming a lawful resident in the states, and that is what has brought Ericka to becoming a legal assistant at Barringer Law Firm.
On her free time Ericka likes to spend it with loved ones, making paintings, hiking with her dog Draco, and trying new food spots.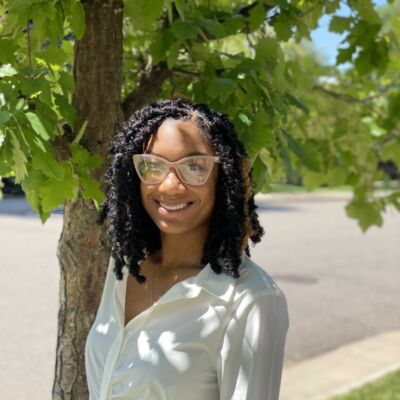 Kaitlin Stranahan
Criminal/Family Paralegal
Kaitlin was born in St. Louis, Missouri, and moved to Colorado when she was nine. She graduated from the University of Arizona with a bachelor's degree in criminal justice. While studying for her degree, she was given an opportunity to work for the U.S. Capitol as a legislative intern for the House of Representatives. Gaining experience in criminal law brought Kaitlin to Barringer Law Firm because she works on different types of cases and can help people in the criminal justice system.
When Kaitlin is not working on criminal cases, she enjoys exploring Colorado, traveling, watching movies, and overall trying new experiences.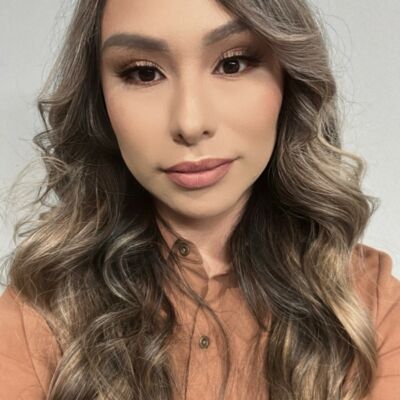 Mayra Campbell
Billing Specialist
Mayra was born in Durango Mexico and moved to Colorado when she was just a toddler. Mayra has resided in Colorado for most of her life. Her previous work experience as a debt collector is what originally brought her to be part of the Barringer team in 2017. In 2019 Mayra became a mother and took some time to be with her growing family for a while but she is back on the team! She oversees the accounting and financial aspects of the firm. She serves and adds value to our business by making sure the Firm's and all client financial matters are up to date and handled accordingly. Over time, Mayra has grown much interest in the legal field from working at our firm but also from personal life experiences and enjoys being part of this team.
On her free time Mayra likes to dedicate her time to her family, do family activities, travel, take road trips to the mountains, and go off roading.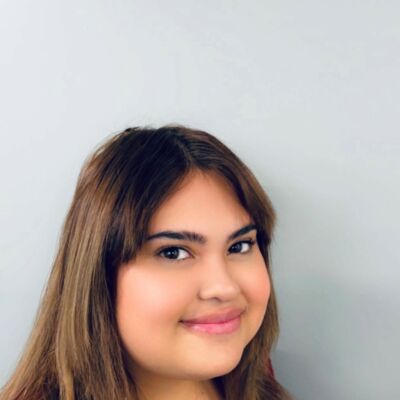 Juana Lopez
Lead Receptionist
Juana was born in Aguascalientes, Mexico, and moved to Denver at the age of seven. She graduated from Denver East High School and attended the University of Colorado Denver. She enjoys painting and photography in her free time. She loves spending time with her parents and her dog, Wyatt.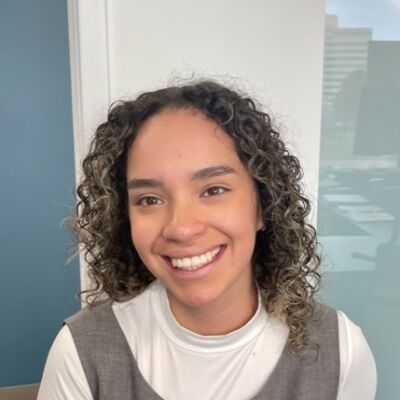 Valeria Feregrino
Receptionist
Valeria was born and raised in Querétaro, Mexico. She lived in Omaha, Nebraska for 2 years and recently moved to Colorado with her husband. She enjoys learning new things and makes people feel comfortable when they approach her by providing good customer service and friendly treatment. When she is away from work, Valeria likes to travel, share time with her husband, she loves weight training, it's the moment where she disconnects from everything, she also likes to go hiking and hopes to have the opportunity to be good at more sports or even compete in bodybuilding.